When Expertise Matters, Choose Konabos
Konabos is a proud Sitecore Silver Partner. Our team members have decades of experience using Sitecore solutions and implementing Sitecore projects for clients around the globe. Our expert team, comprised of Sitecore MVPs, software consultants, engineers, architects, and marketers, has decades of combined experience managing projects of all sizes and has helped countless organizations adopt Sitecore technology to fit their business needs. Our proven track record of successfully delivering projects in a timely and cost-effective manner makes us the number-one choice for all your Sitecore content management needs.
We believe in the power of succeeding as a team, and our commitment to helping you achieve your organizational goals with innovative solutions is what drives us to build strong and collaborative partnerships.
Why Sitecore?
Sitecore is a leading digital experience web content management and marketing platform focused on helping organizations streamline and execute sophisticated digital marketing tactics leveraging industry-leading tools, integrated into a single platform. Whatever your business pain point is, Sitecore offers a wide range of solutions and services to address these concerns so that you can focus on providing customers with a seamless, robust, and personalized customer experience.
At Konabos, we know Sitecore inside out. We have implemented numerous projects for clients while providing hands-on support and expert guidance to help customers stay on top of their personalized digital needs.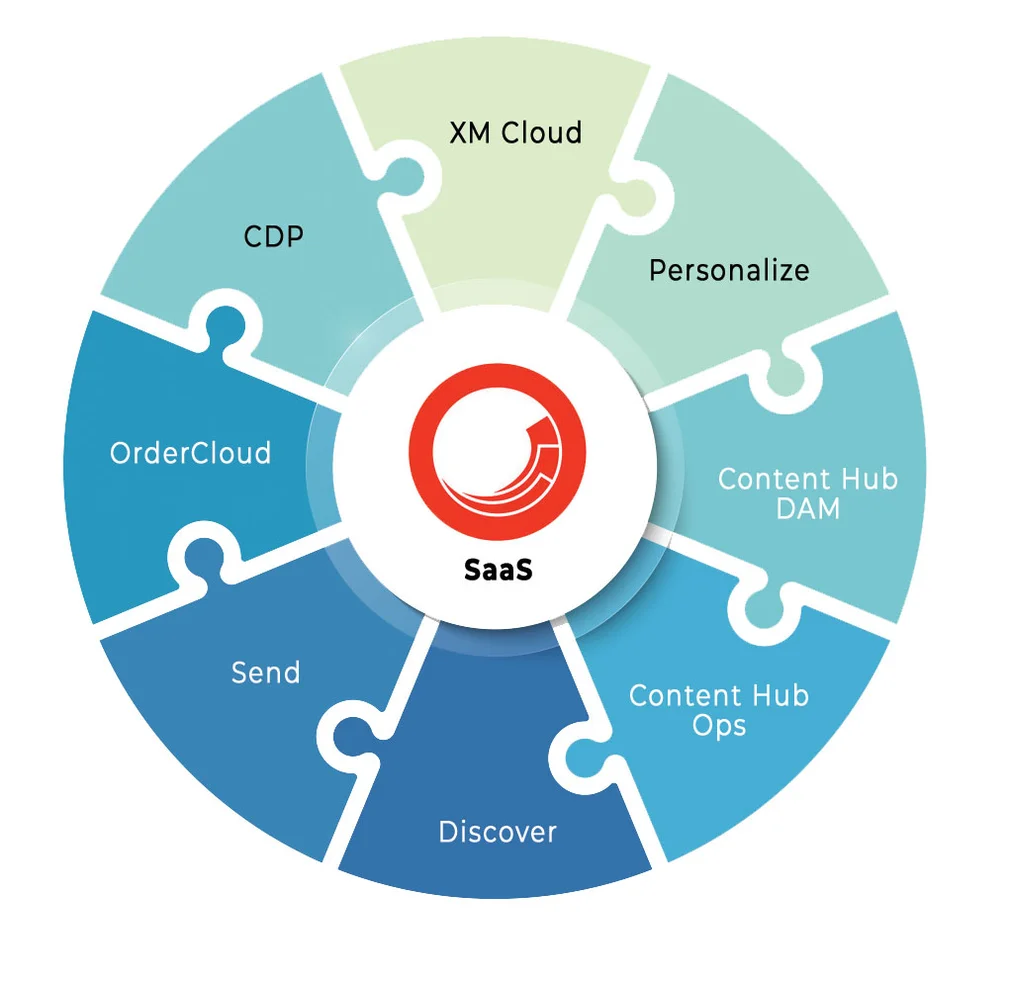 Sitecore's Move to Composable
In 2021, Sitecore began accelerating its pivot to a composable architecture with four key acquisitions:
Reflektion – ai-powered search experience engine (now called Sitecore Discover)
Moosend – marketing automation (now called Sitecore Send)
Boxever – customer data platform (now called Sitecore CDP)
Four51 – B2B headless commerce solution (now called Sitecore OrderCloud)
Its most recent announcement of XM Cloud, came earlier this year in 2022. XM Cloud is a fully refactored, SaaS version of Sitecore's CMS platform and it opened the door for Sitecore customers wanting to upgrade or what we call "side-grade" to a lower-cost, cloud-native, CMS-only version of Sitecore. XM Cloud is a natural first step toward composability for companies that love the Sitecore platform.
Sitecore's Composable Products
Sitecore's SaaS-enabled, composable digital experience platform (DXP) allows you to choose which products you want to implement from search to purchase to post-sale marketing with solutions for Content, Experience, and Commerce.
XM CLOUD - Create content, launch websites and experiences all in the cloud
Search - Power your website search box with intelligent search and content discovery
Content Hub DAM - Store, manage and centralize digital assets
Content Hub Operations - Collaborate effortlessly on content strategy, creation and analytics
Content Hub One - Author and serve content for any digital channel with an agile headless CMS
CDP - Unify and activate customer data to fuel your experience ecosystem
Personalize - Create relevance in every moment with a/b testing and personalization
Send - Engage your audiences with automated and personalized email marketing
Discover - Lift sales with AI-powered commerce search, merchandising and recommendations
OrderCloud - Supercharge commerce with a headless, API-first commerce platform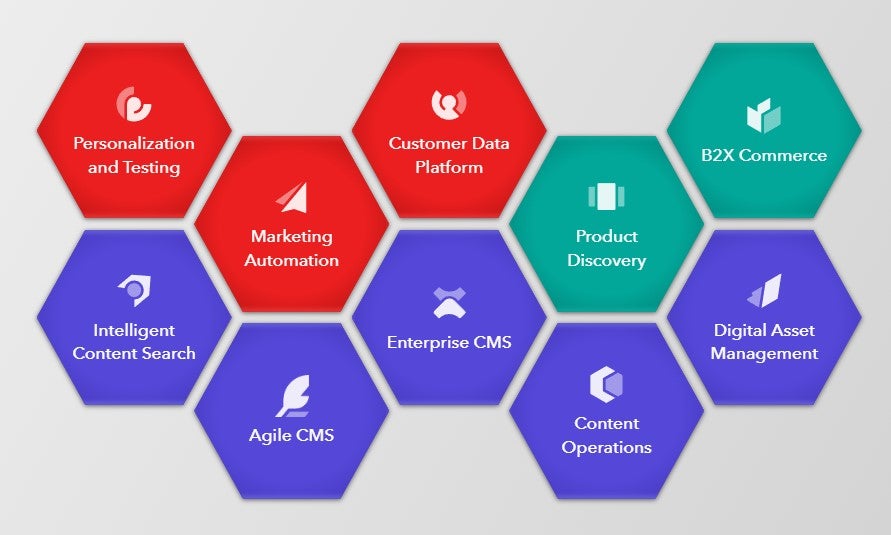 Sitecore Content Hub
Give your audience the right content on the right channel at the right time with Sitecore Content Hub, a powerful marketing tool that allows you to streamline the content creation, management, and distribution process all in one place.
Content Hub handles the entire content life cycle using five robust components on one integrated platform and lets marketers build, share, and deploy content quickly and efficiently.
The five Content Hub components:
Sitecore Digital Asset Management (DAM)
Sitecore Marketing Resource Management (MRM)
Sitecore Content Marketing Platform (CMP)
Sitecore Product Content Management (PCM)
Sitecore Web to Print (W2P)
Sitecore Content Hub is the base for all your content needs and is a reliable platform that streamlines and speeds up every part of a marketer's job. Put an end to the content management crisis with Sitecore Content Hub.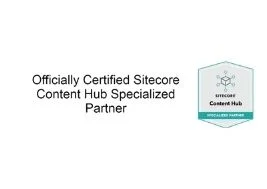 Konabos is proud to be a Sitecore Content Hub Specialized Partner.
To learn how to migrate all your content portfolios to Sitecore Content Hub, consult our services page to see how Konabos can help make the transition as smooth as possible.
Sitecore Experience Platform (XP)
The Sitecore Experience Platform (XP) is an integrated platform that provides marketers with all the tools they need to execute personalized experiences across all channels. This powerful solution allows brands to collect and view customer data and machine learning-generated insights.
Sitecore XP offers four powerful capabilities to connect all your data to create personalized content for each customer experience.
Scalable content management
Rich data, smart insights
Versatile and personalized digital marketing
Omnichannel delivery and intelligence
This platform was designed to help you develop human connections with your brand and delight customers throughout their buyers' journey with real-time personalized content across any channel.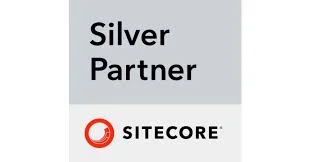 Konabos is proud to be a Sitecore XP Specialized Partner.
Don't take on Sitecore projects alone. Let Konabos professionals be your experienced trusted Sitecore consultants in helping you get the job done right. Contact us to see what custom-fit solutions are best for your business needs.
Sitecore Experience Commerce (XC)
E-commerce is no longer just about purchasing through a website, it's about the user experience. To compete in today's market and keep your customers coming back, you need to provide them with a personalized experience and nurture them throughout the buyer's journey.
Sitecore Experience Commerce (XC) is a commerce solution that extends the Sitecore Experience Platform, which provides management capabilities, including built-in support for omnichannel, multisite, and multilingual storefronts.
It leverages key capabilities from Sitecore XP to offer a personalized experience to both known and anonymous visitors. Leverage the power of Sitecore XC so you can give your customers a buying experience that creates an emotional connection, forms brand loyalty, and builds trust.
A Team of Sitecore Most Valuable Professionals
For over 15 years, Sitecore has been celebrating exceptional individuals from across the world who have gone above and beyond for the Sitecore community with the Sitecore Most Valuable Professionals (MVP) award. With less than 300 awards handed out every year, the prestigious distinction is reserved for leaders in the Sitecore community who have mastered the platform and devoted their time and efforts to sharing their knowledge and experiences with other Sitecore enthusiasts.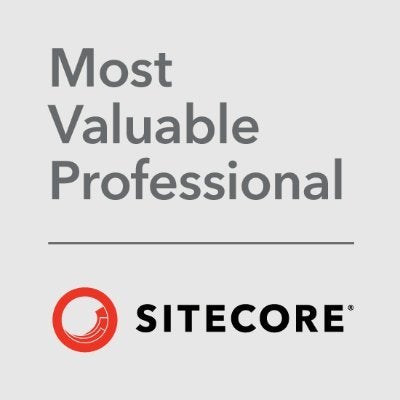 Every year leading consultants at Konabos are recipients of the annual award program, and we have received MVP recognition in all four of the product specializations Sitecore MVP category. In 2021 Konabos is proud to have six of our team members be recognized as Sitecore MVPs.
Konabos Involvement within the Sitecore Community
Our team of specialists is incredibly committed to the international Sitecore community and has been involved in numerous events, training and programs that have for objective to reunite and deliver incredible insights to the close-knit Sitecore community.
At Konabos, we believe that knowledge should be shared and that everyone should be encouraged to join in open discussions, transfer their ideas, and build better and stronger relationships with others who share their passion for Sitecore. Our focus on contributing is a big part of the Sitecore user experience, and we are proud of the time and dedication our teams devote to the Sitecore community.
Below are some of Konabos' achievements for which we obtained recognition by proudly and successfully promoting the Sitecore brand internationally.
Sitecore Hackathon
Konabos is the proud founder of the yearly Sitecore Hackathon, a highly anticipated event amongst Sitecore users. With increasing participation rates every year, the Sitecore Hackathon is a successful team-based event that attracts participants worldwide. Nearly 100 teams registered for the 2021 Sitecore Hackathon.
This annual event is organized by Sitecore users and enthusiasts from all over. Held during early March, participants have 24 hours to develop and code a project using Sitecore features. The challenges faced by the teams change every year – an event high on adrenaline and lots of coffee! This event is a must-attend for those looking to exchange with Sitecore developers or merely looking for a sense of community.
If you want to become a Hackathon participant, check out our Sitecore Hackathon website for all the details and registration info.
Sitecore User Group Conference (SUGCON)
The Sitecore community has the opportunity to collaborate every year to share knowledge and gain new insights on what matters most in the community and to help further skillsets on the Sitecore platform through the Sitecore User Group Conference (SUGCON).
Over the years our team has played a significant role in organizing and running SUGCON Europe and SUGCON India. Composed of technical sessions led by professional and experienced Sitecore Solution Architects, including numerous Konabos members, these sessions shed light on the new developments within the Sitecore community.
Take a look at some of our past SUGCON conferences.
Sitecore Slack Community
Our sense of unity and our passion for Sitecore solutions was a big reason we helped create the Sitecore Community Chat Slack Workspace, where both newbies and veteran users can share their knowledge and ask their questions. With over 4,300 Sitecore developers worldwide and over one million messages having been exchanged, we can safely say that there is no shortage of Sitecore enthusiasts around. With the creation of multiple channels for various discussion topics, there is a little something there for everyone. If you have a Sitecore question, then join the Sitecore Slack Community - we are guaranteed to have the answer!
Core Community Award Recipients
Recipients of this award are active IT professionals who contribute their knowledge, expertise, and skillsets to assist other community users in navigating the Sitecore platform.
We get involved by:
Having a heavy social media presence.
Organizing, hosting, and attending user groups and conferences.
Becoming highly specialized Sitecore gurus.
Our strong presence online and offline is key to our success, and we welcome every opportunity that comes our way to discuss with other Sitecore enthusiasts.
Customized Sitecore Training
We at Konabos know how complex it can be for newcomers to navigate the Sitecore ecosystem, which is why we've teamed up with community members from around the world to develop helpful online video tutorials for new Sitecore developers. Drawing on the expertise of multiple MVPs and Senior Sitecore Developers, we have created a series that has been viewed over 15,000 times. Click to learn more about the Unofficial Sitecore Training.
Have a question about Sitecore? Need advice on how to go about the Sitecore Website upgrade or migration process? Get in touch with one of our dedicated representatives so that we help you achieve your goals.