Sitecore announced several products including Content Hub One at the Sitecore Symposium on October 18, 2022. According to Sitecore, Content Hub One is an agile headless CMS.
Is Sitecore Content Hub One THE next Agile Headless CMS?
Not yet, but they are not far behind. Future versions have the potential to eclipse competitors.
Ezgi Göçücü, the principal product manager of Headless Content & Content Operations at Sitecore gave a great presentation at the Sitecore MVP Summit. The team has done wonders in months and I cannot wait to get my hands on the GA (General Availability) in the next few months.
"Create, manage, and deliver content for any touchpoint with an agile omnichannel CMS."
Now Sitecore has taken a really different approach to headless. On one hand, they released the XM Cloud, a composable headless CMS with many capabilities for enterprises. XM Cloud is a SaaS native platform that includes Personalization, CDP powered analytics, and a really good visual editing experience similar to Sitecore XP. XM Cloud is a great path for customers on Sitecore XP.
On the other hand, Sitecore Content Hub One is meant to be an agile headless CMS, what's the difference?
In my opinion, what Sitecore has figured out is that the "Race to the Middle" (Deane Barker's quote) is valid and in most of these headless CMS, the biggest Achilles heel is not having a good WYSIWYG editor. A lot of marketers have gotten used to WYSIWYG interfaces; it certainly makes our lives easy to modify content. If you look at all of the headless CMS in the space, not all of them have a native WYSIWYG editor, you would have to use tools like StackBit or BuilderIO or in one case Kontent.ai's web spotlight.
If you're using a headless CMS, you intend on using it for omnichannel delivery. In the real world, even though that is the promise sold to the customers at the end of the day, over 90% of the solutions, end up using it for the web channel.
Sitecore Content Hub One is meant to be an omnichannel delivery CMS. Content Hub One lets you define the content types, store content based on them, store assets, and publish content and assets for now. Sitecore has a long list of functionalities they hope to close out before releasing it for General Availability. Published content and assets will be using the Sitecore Experience Edge CDN endpoints. You can easily consume this content from a mobile phone, a website, a kiosk, a POS system, or any device.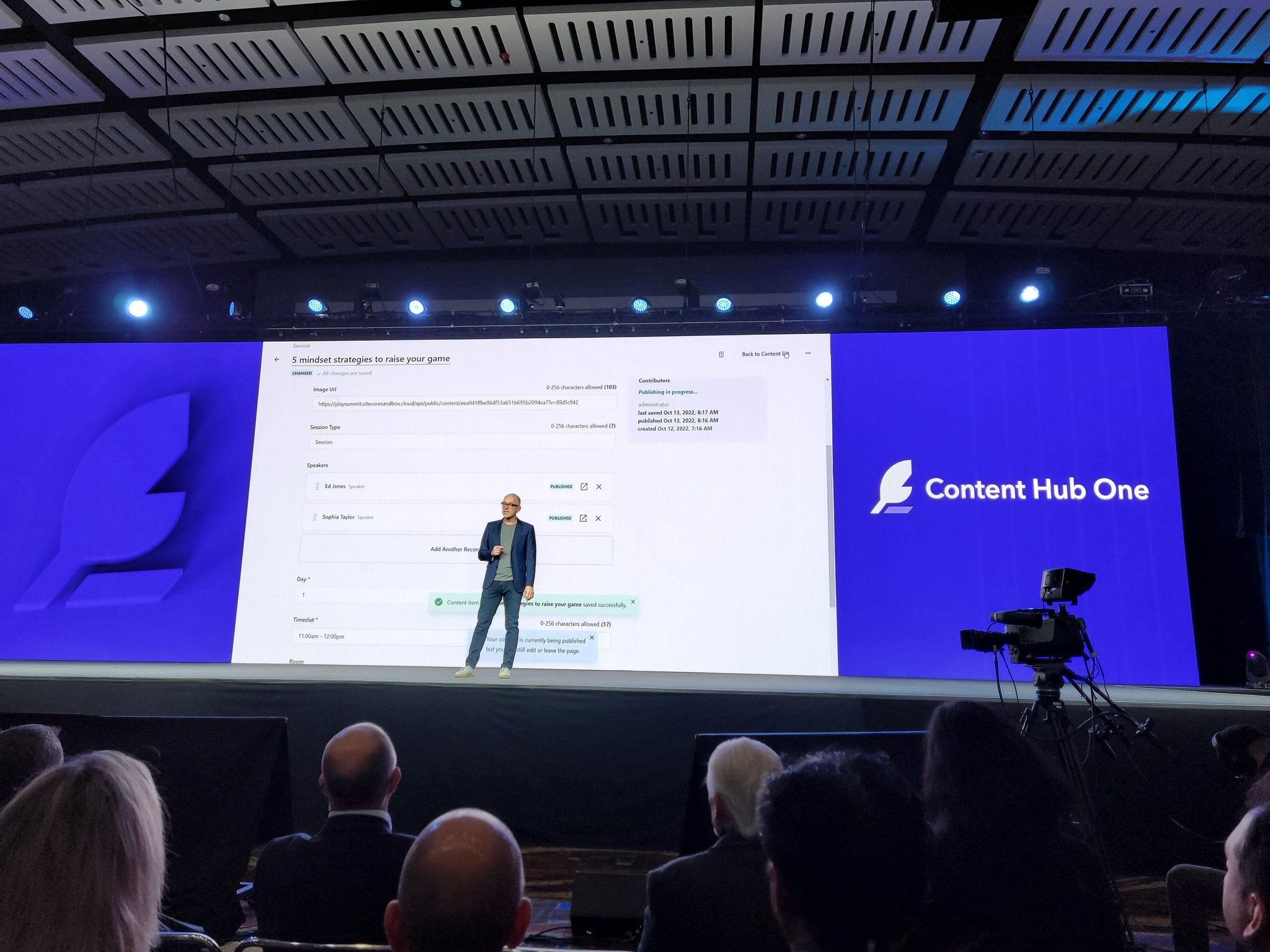 The sneak peek of the product we saw at the Sitecore MVP summit looks amazing. They're continuing to build on top of it. For general access, it will still take a few months before we can get general access.
Competitors beware?
Should the competitors take notice? Oh yes! If you look at Sitecore from all angles, they are well positioned.
Sitecore already has many of the top Fortune 500 companies.
Sitecore is not new to CMS, they have a two-decade history of building products.
Sitecore has been in the Magic Quadrant for CMS and Personalization for several years.
Sitecore has several of the other Composable products a customer would look for while shopping for a Headless CMS.
Sitecore has taken the learnings from XP, and XM cloud and they've built Content Hub One from scratch.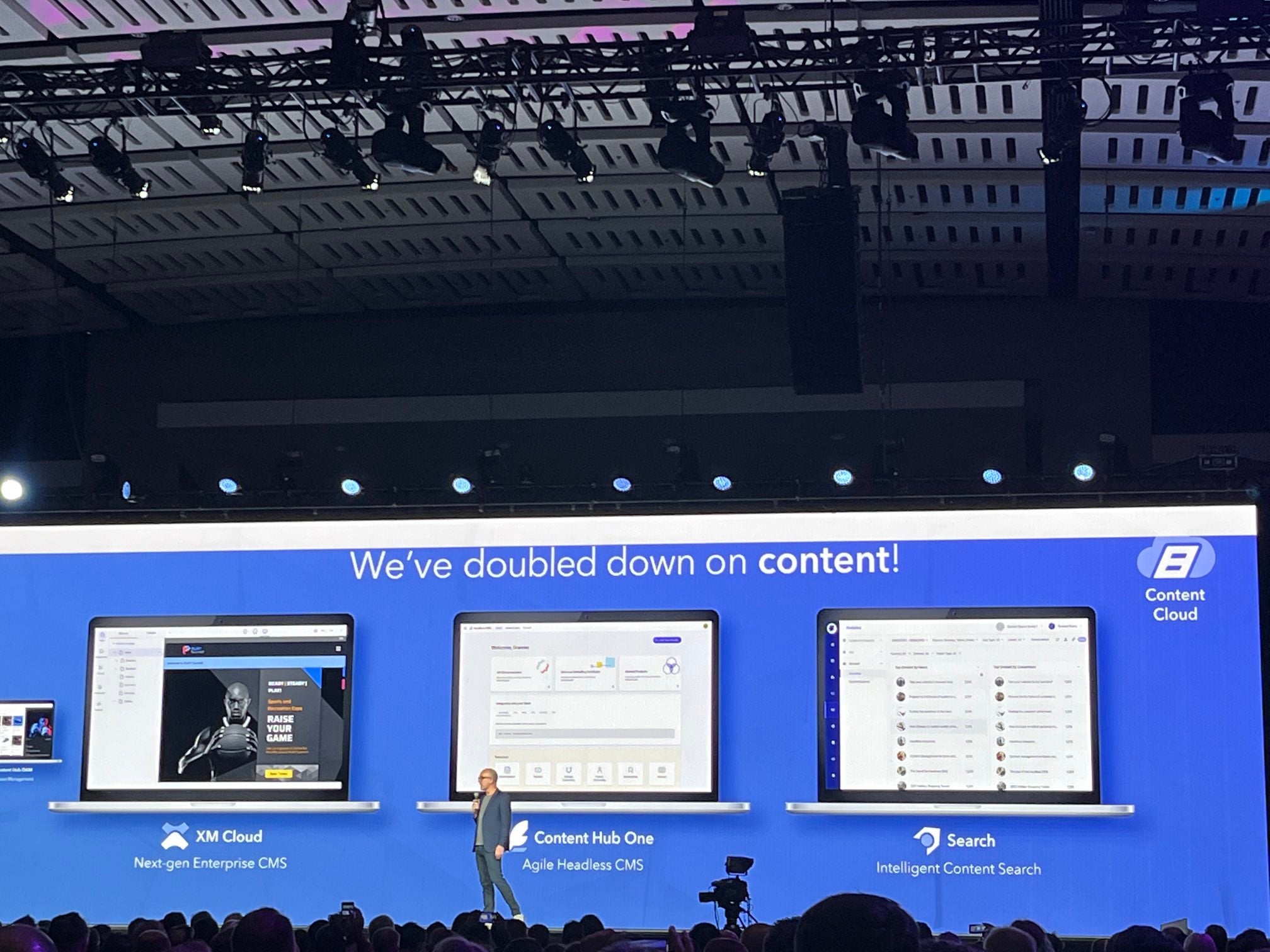 On top of all of this, Sitecore has doubled down on Content. Sitecore will only keep improving Sitecore Content Hub One, so version one might not be as competitive as any other top leaders but the future versions could potentially eclipse the competitors.
Sitecore History
Here is a graphic of Sitecore's history in the CMS world.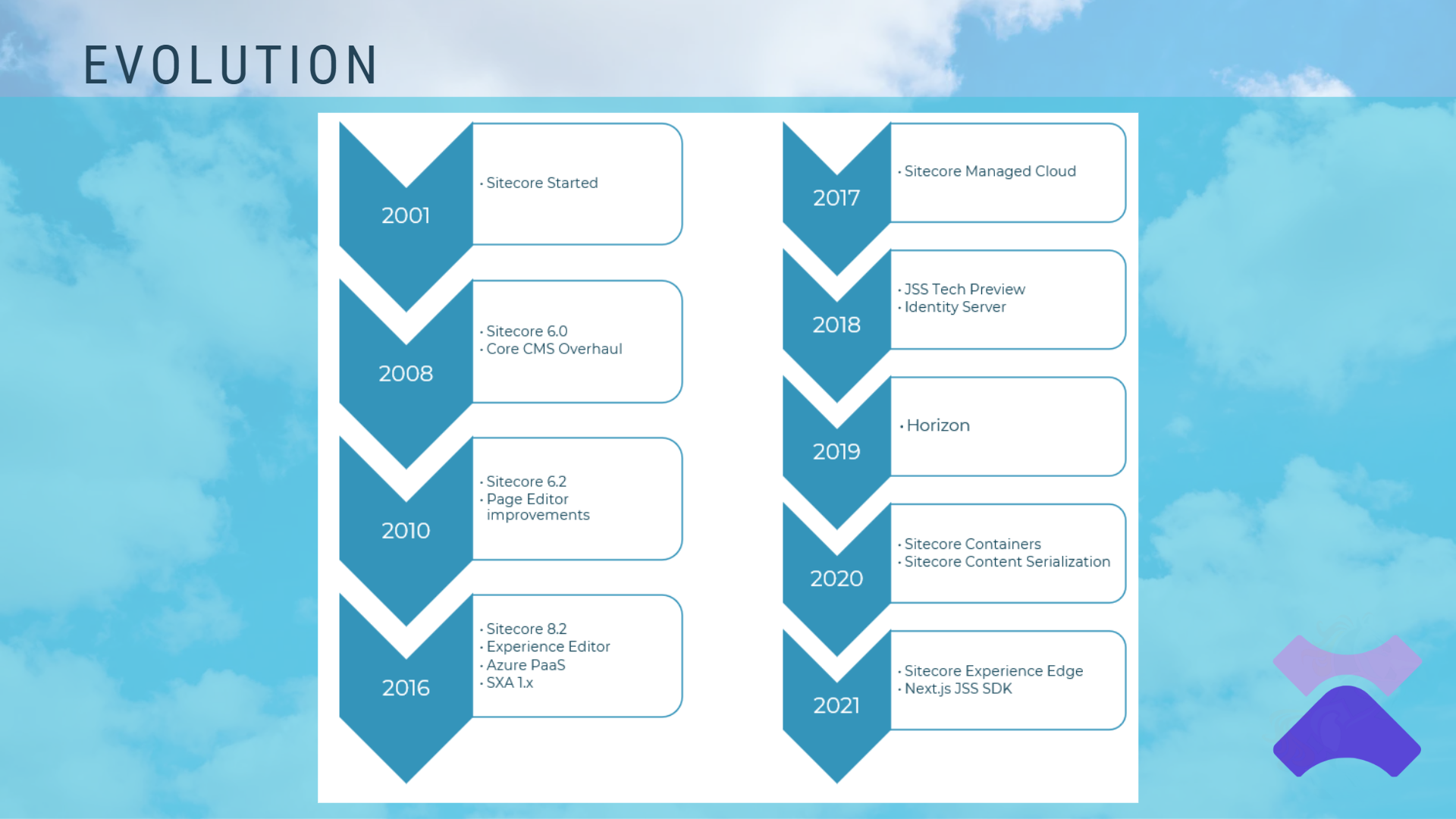 If you have any questions or concerns, please get in touch with me. (@akshaysura13 on Twitter or on Slack).