Sitecore, a name that rings synonymous with enterprise-level content management and multichannel marketing automation, has long been a favorite among digital marketers and content strategists alike. Having delved deep into both its Experience Management (XM) and Experience Platform (XP) offerings, there are facets of its personalization and marketing automation features that I truly miss.
I find myself reminiscing about those captivating personalization and marketing automation aspects I long for. Let us embark on a profound exploration of what made those features so unforgettable.
1. Rule-Based Personalization
The Rule Set Editor in Sitecore was nothing short of brilliance. One could effortlessly configure conditions to serve distinct content to diverse audiences, making this feature indispensable. Whether it was segmented based on user location, device preferences, or past interactions with the website, the level of control offered by this feature was unparalleled.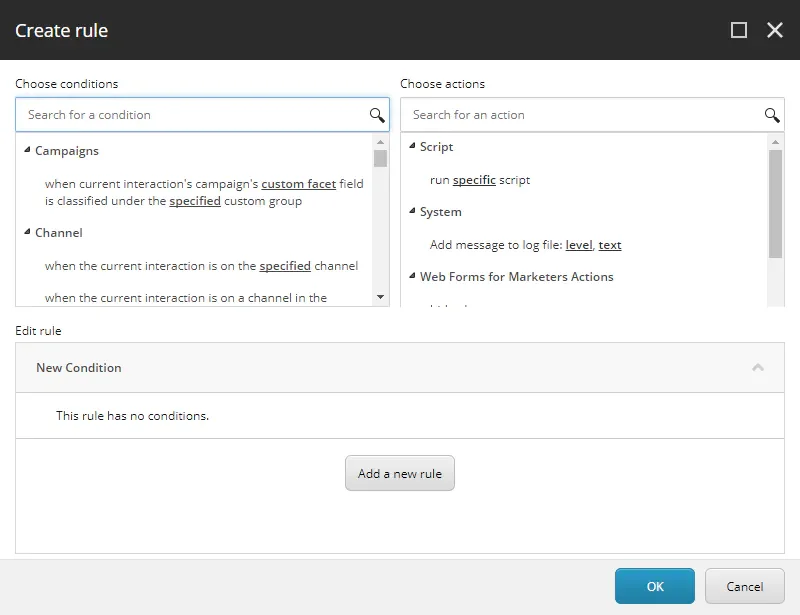 2. In-depth User Profiling
Profile-based personalization in Sitecore went beyond the realm of mere data points. It encompassed users' digital journey, providing marketers with invaluable insights into their preferences and inclinations. Assigning profile keys to different content pieces allowed for a clearer understanding of user interests, resulting in subsequent interactions that were personalized and relevant.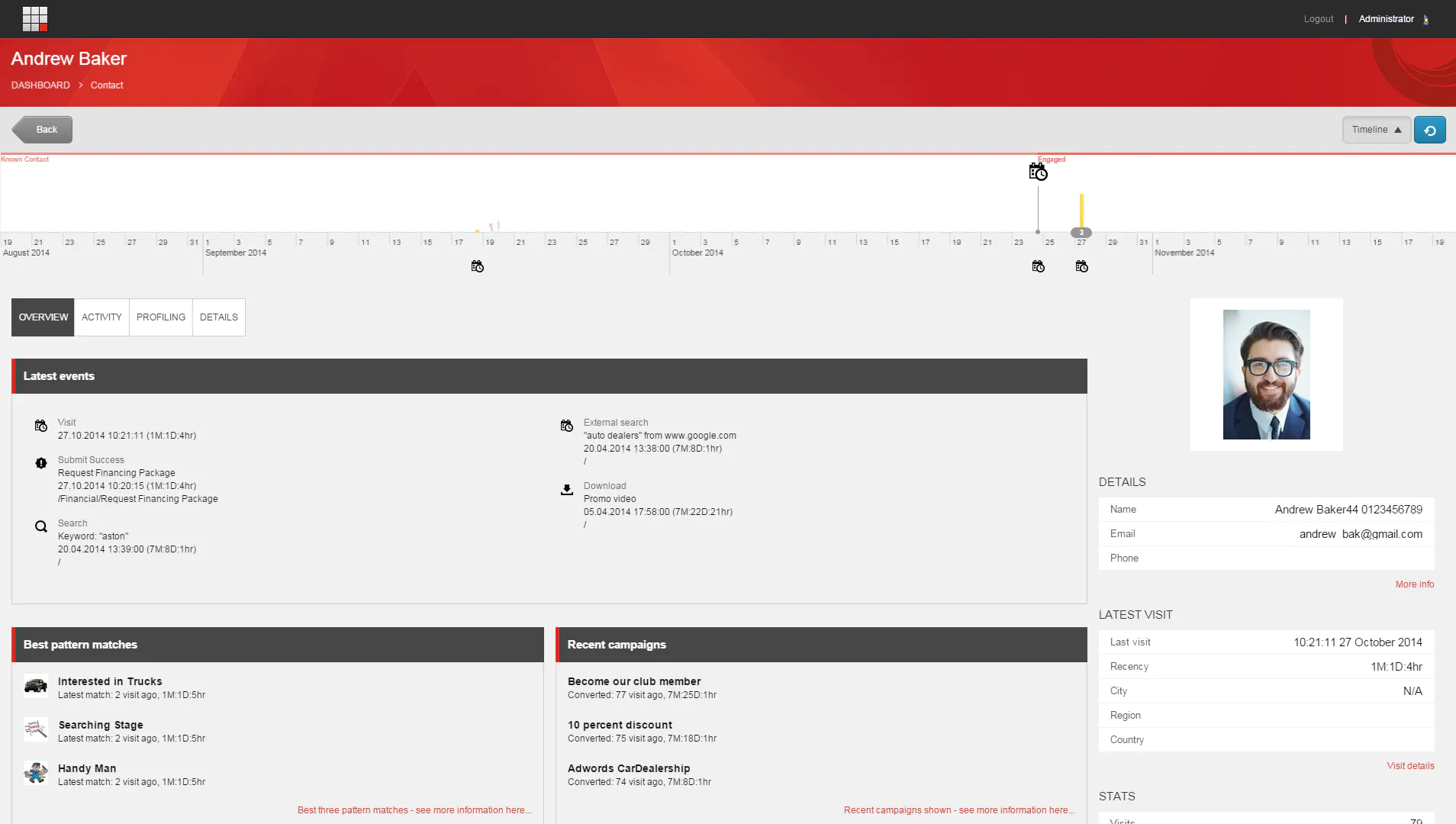 3. Pattern Cards
Derived from profile keys, pattern cards emerged as unsung heroes within Sitecore's arsenal of personalization techniques. Users could be mapped to specific pattern cards based on their interactions, resulting in tailored content journeys that catered to individual user archetypes.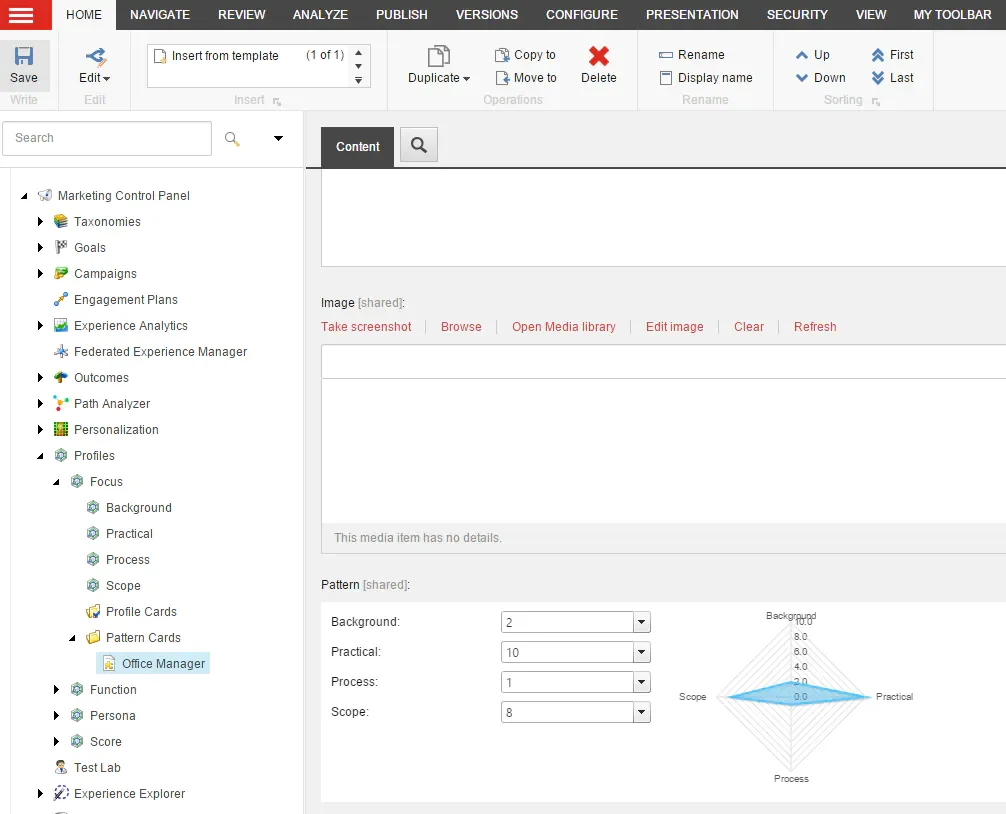 4. Adaptive Testing
Sitecore's adaptive testing introduced a paradigm shift away from traditional A/B testing methodologies. This game-changing feature optimized content performance in real-time by simultaneously testing multiple content variants and dynamically favoring the top-performing variant more frequently.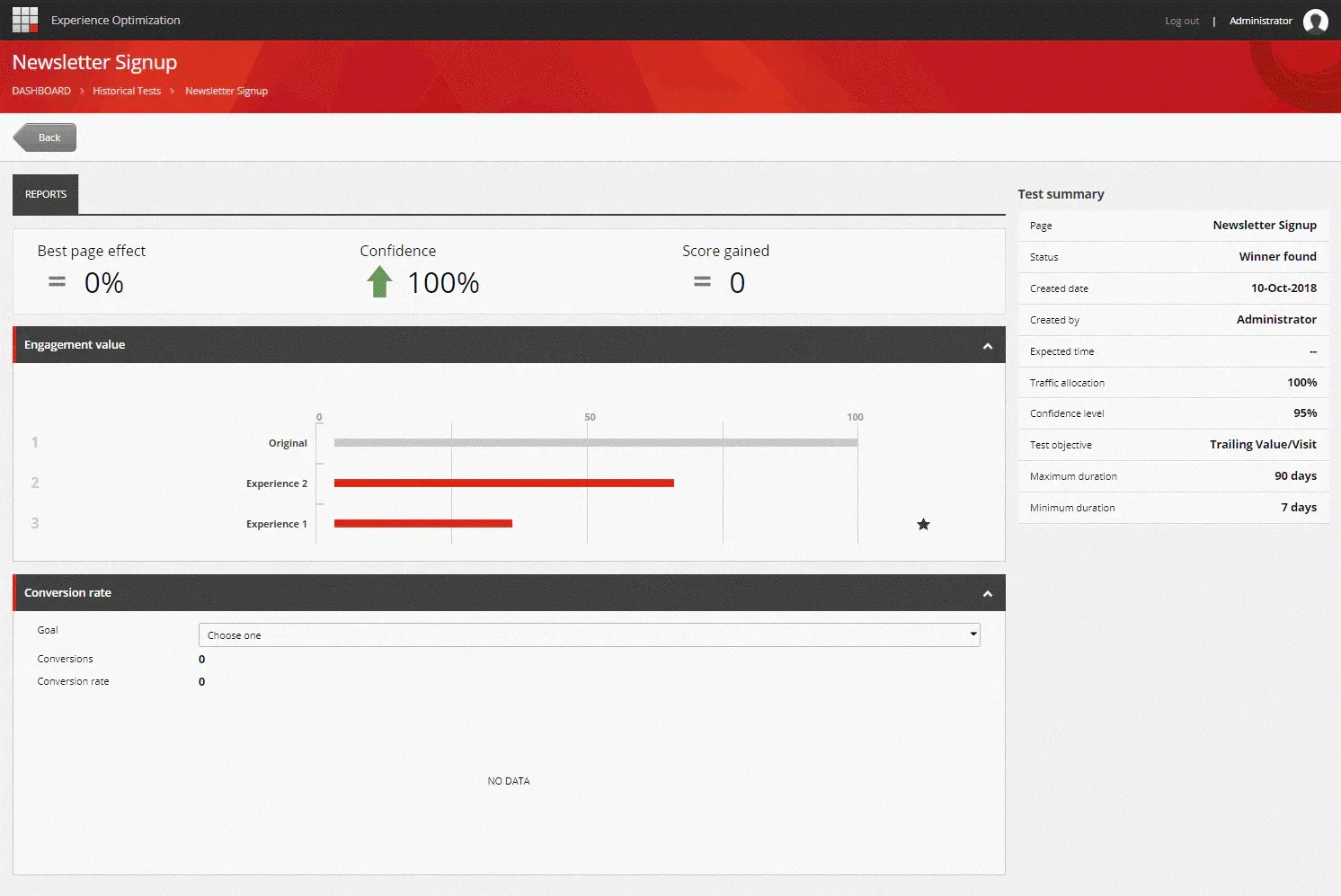 5. Geo-IP Personalization
Sitecore elevated personalization to new heights through its location-based capabilities. Serving content that resonated with a user's geographic context added an extra layer of engagement, creating more immersive and locally relevant user experiences.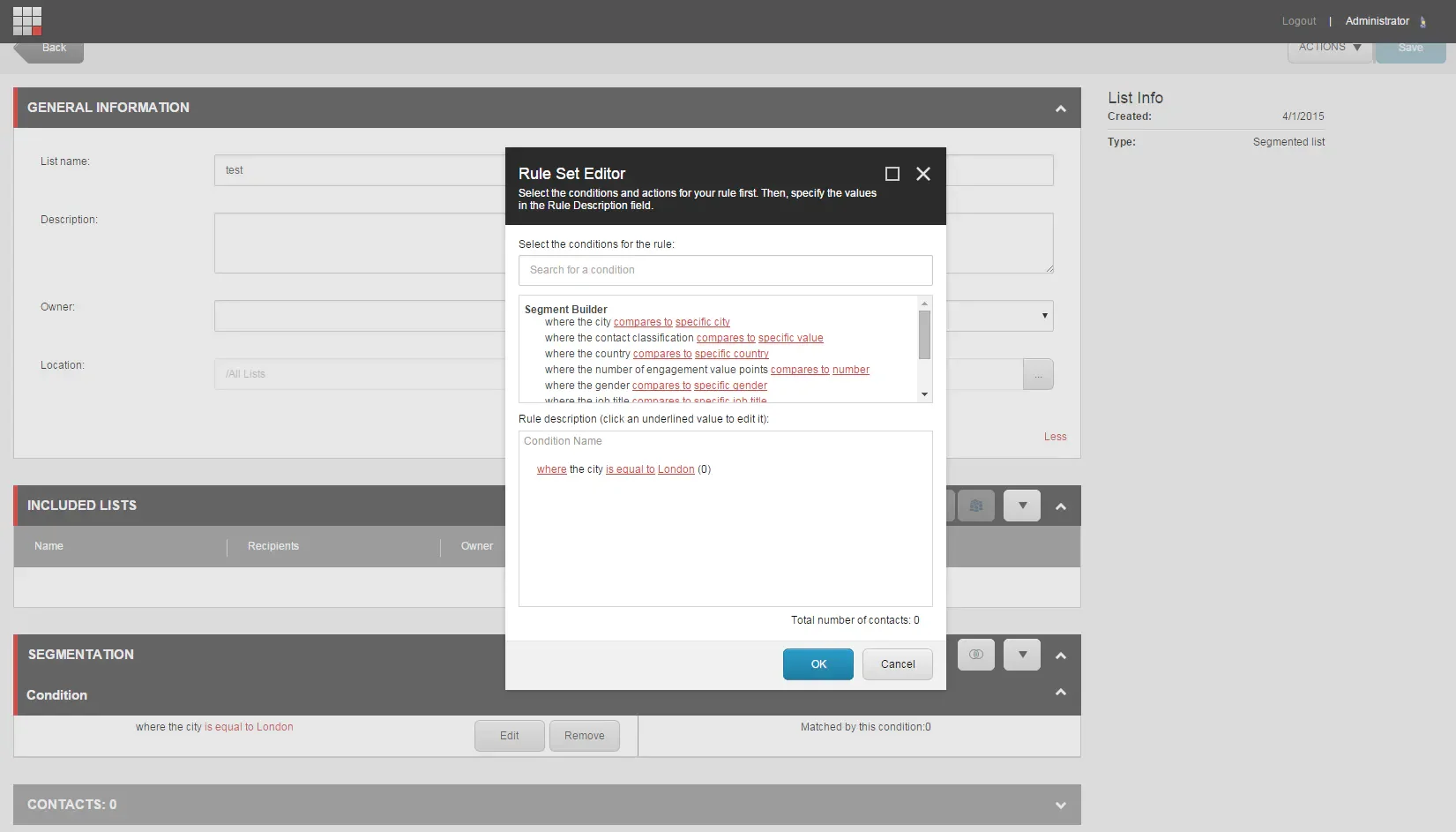 6. Device-Driven Personalization
In an era of diverse devices, Sitecore's device detection capability was more than handy. Tailoring content based on the user's device ensured they always received an optimized viewing experience, regardless of their chosen platform.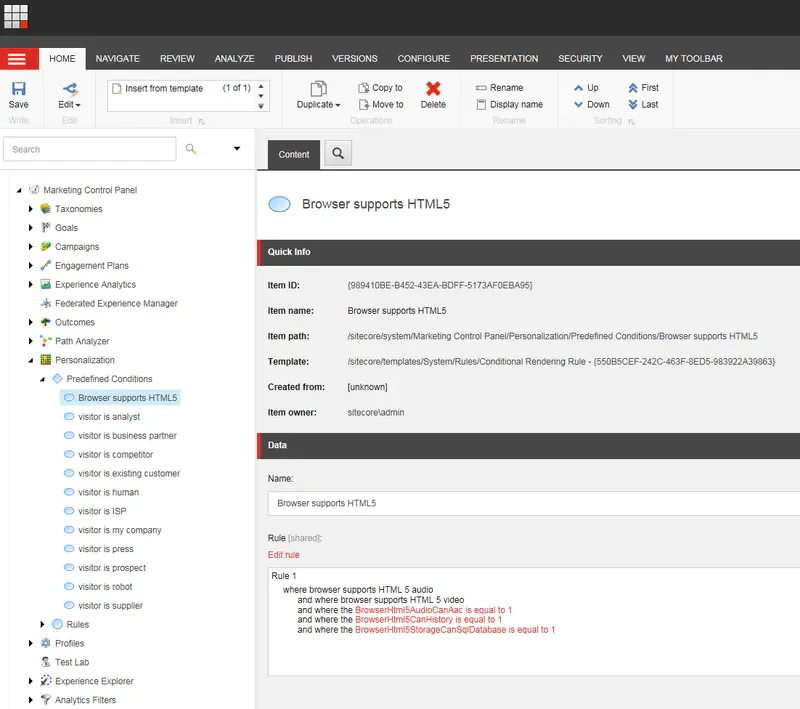 7. Analytics and Insights
What is personalization without actionable insights? Sitecore XP seamlessly integrated analytics into its framework, providing a panoramic view of content performance. Marketers could quickly gauge the effectiveness of their personalization endeavors and comprehend the direct impact on user engagement and conversion metrics.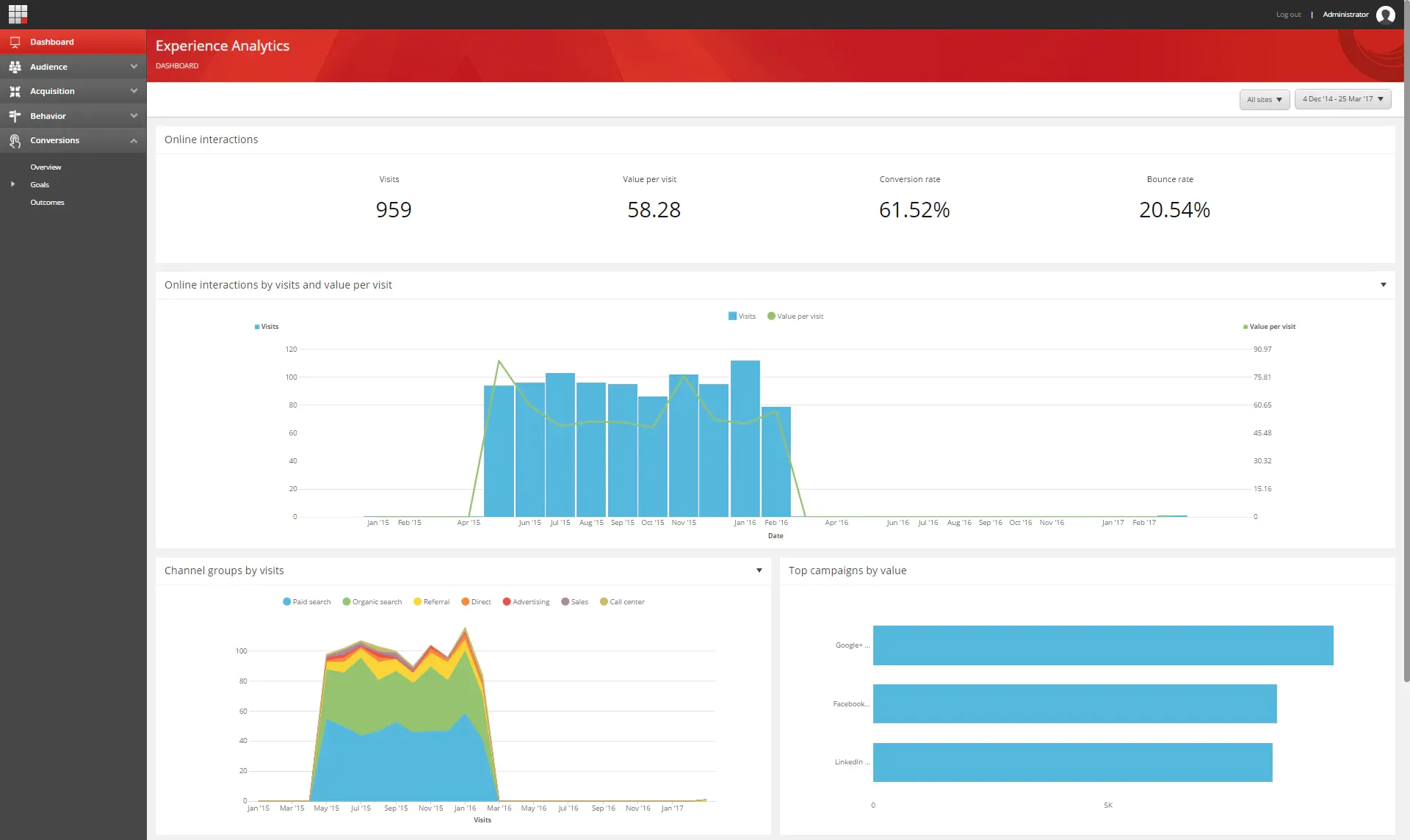 While these features undoubtedly showcase Sitecore's power, it is essential to acknowledge areas where the platform could further refine its offerings and where other platforms might hold an edge. No platform is flawless, and continuous evolution is the key to remaining relevant in the ever-evolving digital landscape.
Sitecore boasts many features, but additional user-friendly guides, particularly for advanced functionalities, would be a welcome addition to its extensive documentation.
The Allure of All-in-One DXP vs. Composable DXP: A perpetual debate in digital experiences revolves around the trade-off between all-in-one DXP solutions and composable approaches. With its extensive suite of features, Sitecore tends to lean towards the all-in-one category. This offers significant advantages as it provides a unified and cohesive experience. On the other hand, organizations embracing a composable DXP approach often find themselves meticulously piecing together different components to craft personalized marketing automation strategies. While this modular approach allows flexibility tailored precisely to organizational needs, it has inherent challenges, such as ensuring interoperability and maintaining consistent user experiences. Here lies the true brilliance of platforms like Sitecore, which excel in the all-in-one model, simplifying complexities and offering a more streamlined and holistic user experience.
Although Sitecore offers extensive documentation, there is always room for more user-friendly guides, especially regarding advanced features that require thorough understanding and implementation.
Sitecore XM and XP have undoubtedly etched an indelible mark with their advanced personalization and marketing automation capabilities. The features mentioned above merely glimpse the treasure trove of offerings that make Sitecore a cherished platform among digital professionals. While growth and enhancement are perpetual pursuits, one cannot deny the substantial impact that Sitecore has had on shaping our perception and execution of digital content strategies.