Sitecore announced a new product called Sitecore Connect at the Sitecore Symposium on October 18th, 2022. Sitecore Connect is based on an existing Platform called Workato (White-label). Now, why did Sitecore do this? It's a sensible choice, to be honest. Sitecore defines Sitecore Connect as an embedded White-label iPaaS (Integration Platform as a Service).
You can access the Sitecore Connect service like other Sitecore services via the Sitecore Cloud Portal.
Instead of recreating all of the functionality, why not use a service which is already well-known, well-established, and works well with enterprises?

Workato is well-established in the iPaaS world and is highly regarded by Gartner. Workato and its platform cater to enterprise-level customers. Workato is a Leader in the Gartner® Magic Quadrant™ for Enterprise Integration Platform as a Service.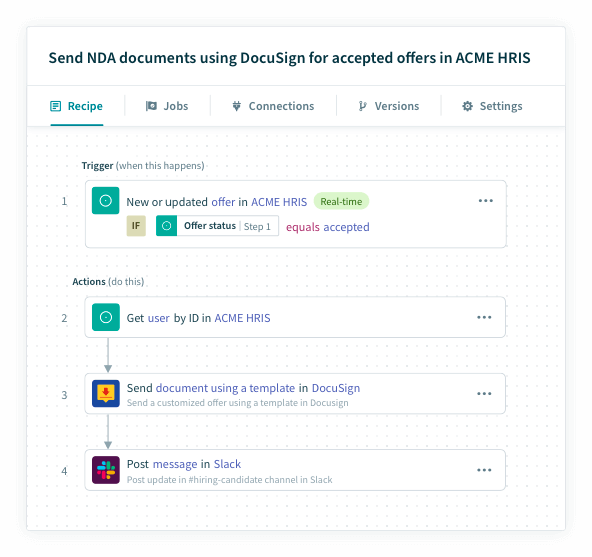 Low Code/No Code services offer a simple way for non-developers to integrate different systems by using drag-and-drop functionality with a simple configuration. This functionality makes it simpler for non-developers to create integration points between other systems without coding.
Sitecore has mentioned that the pricing of Sitecore Connect would be competitive in the market.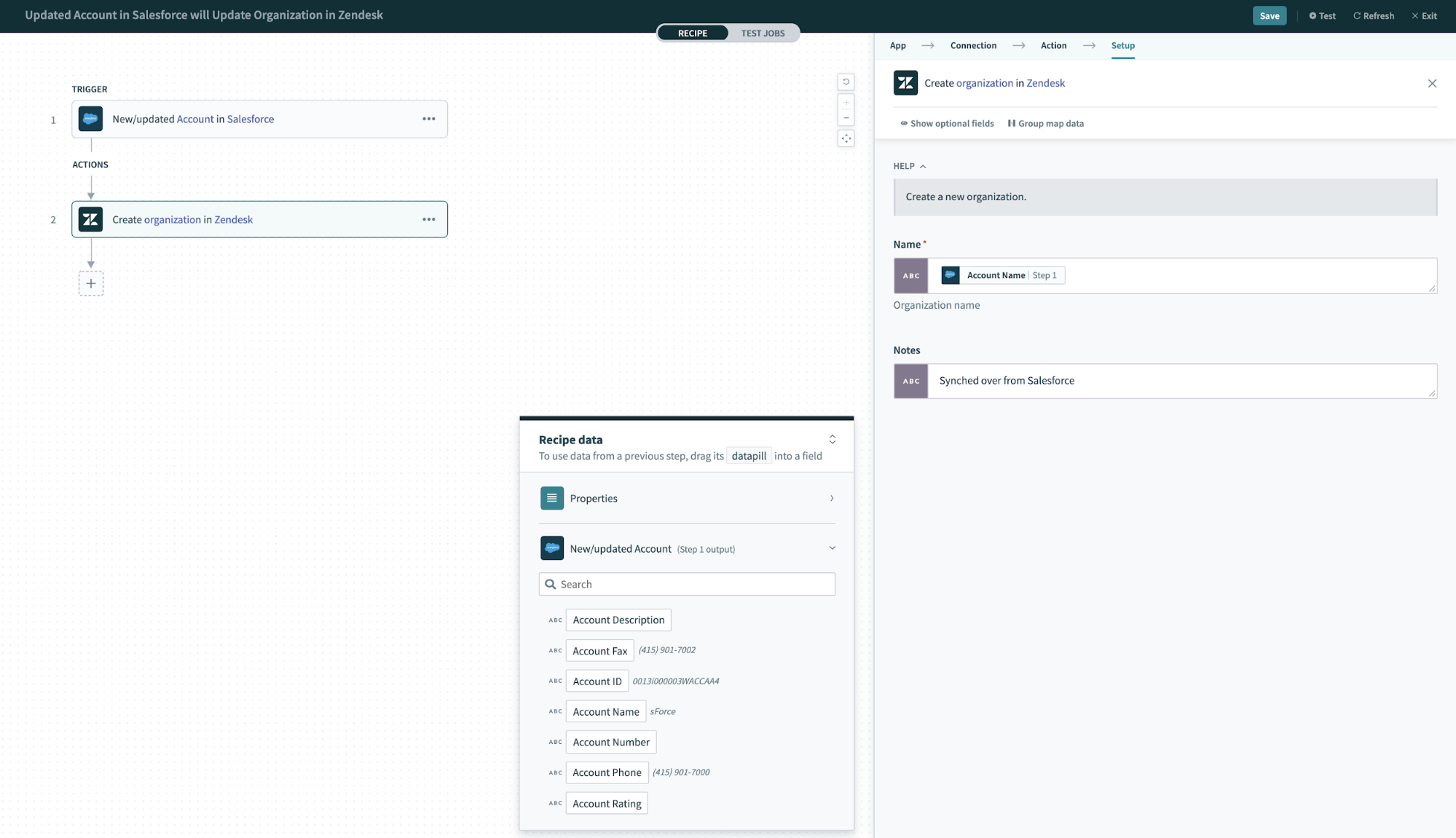 Workato uses a concept called a Recipe. A recipe is an automated workflow that can work across multiple applications. For instance, for a recipe that will be triggered by a contact that is added in Salesforce, upon triggering, you can perform several steps or actions, such as sending an email using Marketo to that contact that was added.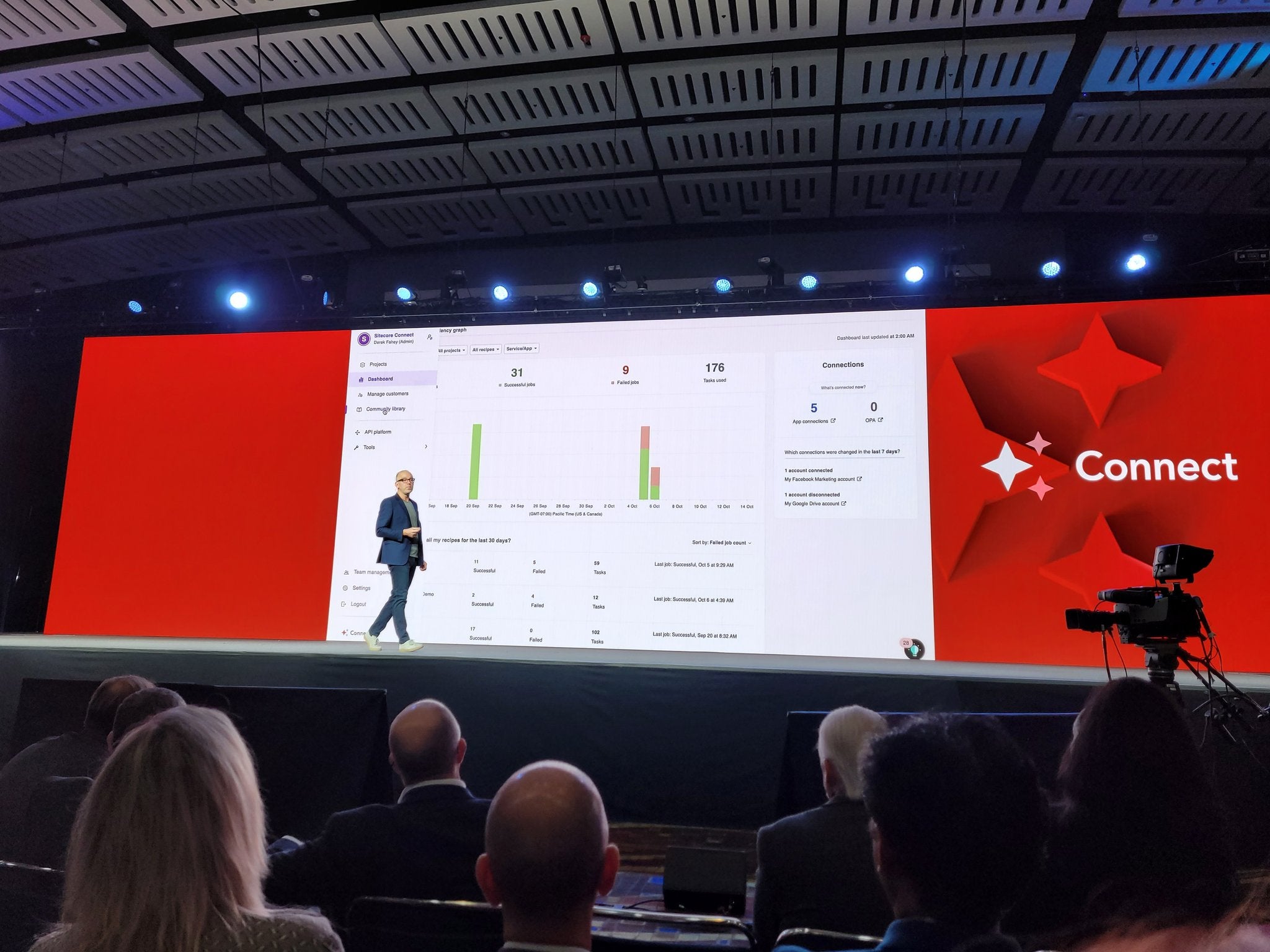 Why choose Sitecore Connect as opposed to Workato? You absolutely can. There's no one stopping you from doing it, but what you get from using Sitecore Connect is that you get ready-made recipes. These recipes are specific to the Sitecore suite of products. You also get Sitecore Support as part of this service.

Imagine if an order is placed on Sitecore OrderCloud. We want that trigger to follow with an email sent out using Sitecore Send, followed by recording the contact's purchase habits on Sitecore CDP, and so on.
You can also build community-based recipes and share them with the world. But be mindful that individual developers develop these, and there is no guarantee of bugs or defects.
Sitecore Connect is a sensible choice, especially in the Sitecore composable space. If you're using Sitecore or plan on being in the Sitecore composable area, Sitecore Connect would help a lot. It will reduce the number of integrations and code you have to implement.
If you have any questions or concerns, please get in touch with me. (@akshaysura13 on Twitter or on Slack).