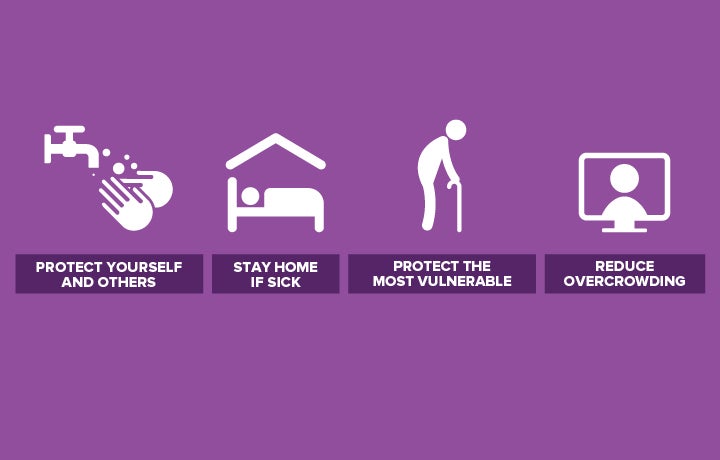 Temecula, California, USA – 13th March, 2020.
Since the World Health Organization (WHO) has deemed the COVID-19 (coronavirus) a pandemic, we felt it prudent to let you, our valued customers, colleagues and friends, know that at Konabos, health and safety is our top priority. We are closely monitoring the coronavirus pandemic and have activated our Business Continuity Plan (BCP) and other precautionary measures.
From our inception, we have been a Distributed Team of professionals spanning many countries and continents, such as Canada, the United States, UK, Middle East, New Zealand, Brazil and others. Our processes and systems allow our entire team to work from anywhere and all our systems are already aligned to supporting our customers and employees using remote working practices.
As a global company based in the United States and Canada, we are following guidance from the U.S. Centers for Disease Control and Prevention (CDC), the Public Health Agency of Canada, along with the World Health Organization (WHO) and local health departments. We are also in regular contact with our employees, families, and customers regarding measures as we navigate through these times.
What this means for you:
There will be little to no disruption of work. Our team members are available and are working on your projects and tasks.
Where face-to-face meetings are ill-advised, we have video available.
We will continue to pay our suppliers and staff on time.
We commit to sharing accurate and up to date information.
Important Travel Restrictions
Konabos is restricting all non-essential domestic and international business travel for its employees and team members. Konabos' travel restrictions will be updated regularly and subject to change as we continue to evaluate travel risks worldwide.
In case of exposure or infection
In the event any employee has contracted the coronavirus or come in contact with someone who has, we will quickly implement our policy of self-isolation and communicate with the appropriate authorities and health care providers.
With guidance provided by the CDC, we have strengthened on-site cleanliness measures, such as more frequent wiping and disinfection and sanitization of common areas.
In addition, Konabos has added a mandatory 14-day "work from home" policy for all employees who exhibit flu-like symptoms, such as respiratory symptoms, fever, cough, shortness of breath or breathing difficulties, as well as those who travel back from high-risk regions or are in close contact with someone that has returned. The list of high-risk regions is informed by guidance from the CDC and continues to expand.
As things develop:
Konabos may suspend all internal and member events if the spread of coronavirus warrants. Community teams will work with our vendors and members to reschedule planned events for a later date.
We are asking all our Konabos clients, employees and contacts to notify us immediately if they become aware of any individual whom we may have been exposed to, or is confirmed positive for, coronavirus. This will help to protect the safety of our broader communities and ensure appropriate actions are taken swiftly.
Resources: