Understand the Business Objectives
It may seem obvious, but as a CMO – or Chief Marketing Officer - being clear on what your organization is trying to accomplish for the year is important. However, if that knowledge is not watched and guarded carefully it can get muddied by market trends and overall busy work. To "mitigate muddiness", here at Konabos we keep our hand on the pulse of the organization and marketing objectives using a variety of tactics. We use our core value "Keep Exploring" to creatively meet our strategic priorities, business performance, scaling, and growth objectives and employ the following strategies and principles.
Build and Lead an Effective Marketing Team
At Konabos our marketing team is empowered to do what it takes to continue the phenomenal and steady growth of the company. However, since we are a small team, we must be very efficient with our resources and maximize our marketing spending. Two main ways we do this are:
Clear objectives
To be efficient we cut out distractions through clearly documented objectives for our team and the campaigns we are running. We allot a specific amount of time for activities related to each campaign so we can measure the ROI – or return on investment - against the activities. Before new ideas are added and executed, they are vetted against our current workload and objectives. In this way, we avoid overruns and remain focused on getting things done.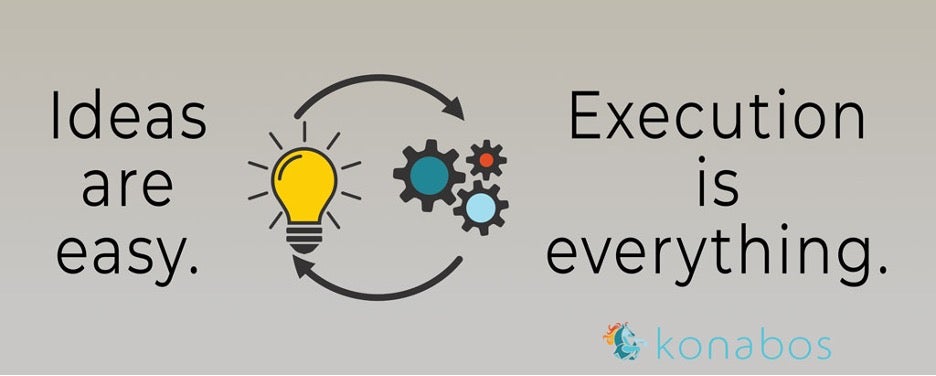 Coaching and mentorship
Another way we maximize our marketing efficiency and stretch our marketing dollars is by coaching and mentoring. Our seasoned marketing professionals have regularly scheduled sessions to share knowledge and guide our junior team members. It's also a great way for our more senior folks to stay relevant as they learn about new tools and techniques from their protégées. Junior team members are also encouraged and given opportunities to lead in various aspects of campaign execution, thus preparing them for career advancement.
Build Meaningful Partnerships
Konabos is healthy and growing because of the community, vendor, and client partnerships we have established over the years. Our professional work is predicated on our first two core values, "Be Kind", and "Be Fair" which are lived from the inside out.
Partnership and community interactivity allow us to drive brand adoption, content engagement, sales expansion, and customer loyalty at scale. We connect and encourage engagement and cooperative marketing with partners. Both our internal and external customers, from junior to C-level, are included and share a mutual commitment to engage on social media and create relevant content for our digital channels.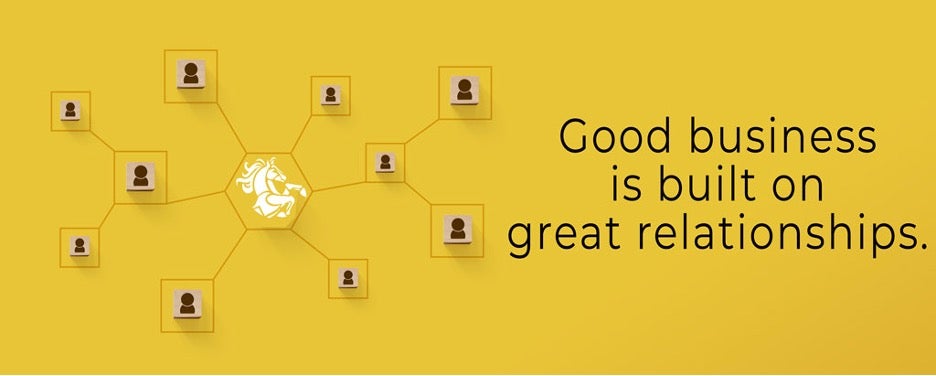 Proactively Gather Insights
Our marketing team at Konabos is always doing research, investigating new technologies, and having conversations with our clients and internal team members. The conversations we have, center around the client's pain points, their business vision, and how we can improve.
A simple 30-minute conversation can provide weeks of content and innovative ideas that we can "pay it forward" and share with our customers and the public to further our marketing and brand objectives.
Communicate, Communicate, Communicate
As an agile agency, Konabos is constantly communicating throughout the organization, from top to bottom and everywhere in between. We use several tools and set specific weekly, monthly, and quarterly meetings to keep everyone in the loop as to what is happening, potential opportunities, and the progress we are making toward our objectives and key results (OKRs).
With more than 20% of our organization recognized as Sitecore MVPs, including the only Lifetime MVP, Konabos continues to be globally recognized as a category leader in digital experience platforms.
If you need help in your organization to achieve clarity and similar success, feel free to...