Link building is the process of having a webpage link to another one, like a homepage linking to a services page, or having a site link to the content of a third-party site to pass on "link juice" and help increase its ranking potential in search engines. Link building is an integral part of SEO as it allows search engine bots to navigate numerous pages with ease. Without links, bots would come to a halt and be unable to index relevant content – links enable them to crawl each page they come across, which is so important to maximize your SEO.
Sites that are often crawled tend to rank higher, and updates can appear in search results shortly after. Sites that are infrequently crawled will struggle to gain visibility and lose out to the higher-ranking competition. Let's look at the different types of links and how each can help boost your SEO by focusing on a few best practices and quick wins you can implement right away.
Three types of Links
There are three types of links that can help with your SEO efforts:
Internal link: When a page links to another on the same site, it makes it easier for both humans and search engines to navigate. Internal linking decreases bounce rates and increases engagement.
External link: When a page links to an external website, this counts as a backlink for the receiving site. Creating good external links means linking to relevant sites instead of linking to just any site out there.
Backlink: When someone links back to one of the pages on your site - essentially, external linking for the receiver. Link building helps websites rank higher for pertinent keywords by letting the Google algorithm know that the site is valuable, informative, and relevant - think of it as a search engine "Like".
All are important for SEO as they help search engine bots navigate through all this information, for if a bot lands on a page with no links, it will come to a dead end. If bots aren't regularly crawling your site or unable to for whatever reason, your content won't ever be up to date in the Google algorithm, and therefore won't increase in rankings.
Difference between Follow and No-Follow Links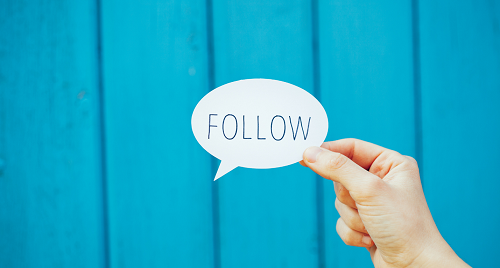 When it comes to creating links, there are two attributes to choose from – Follow or NoFollow. Should the receiving party benefit from the "link juice" passed by the higher-ranking site, or not? After all, isn't the whole purpose of linking to increase visibility and encourage search engines to crawl and navigate with ease? Not necessarily, and not all linking pages deserve to rank through the power of link building.
Follow links - is precisely how it sounds. This tells bots to crawl the page and pass on the link juice, which what we often hope for when we think of link building.
NoFollow - tells search engines not to pass on any "link juice" to the receiving page, and therefore does not bring as many benefits. Bots may not crawl nofollow links, but nofollow external links are still visible to anyone who comes across them and therefore lead to brand exposure, regardless of the lack of "link juice".
So why would companies use nofollow? One may be that there is no reason why search engines should crawl all the links on a site, such as a pop-up message stating temporary holiday opening hours, where no value comes from indexing. Paid links are also exempt from benefiting from link-building efforts, as they are not organic and prevent those with deep pockets from overtaking the competition. Lastly, websites that activate comments section often have users post links to questionable and spammy content, and ultimately the publishing website does not want the responsibility of endorsing those sites. In all three cases using nofollow is a wise decision.
Important Elements to retain for link building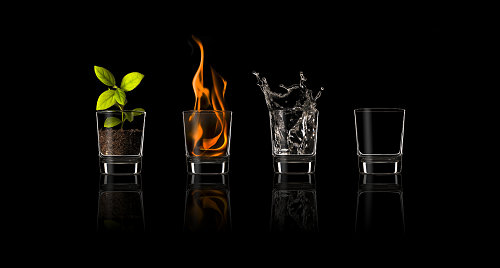 There are a few essential elements to retain when you're working on link building:
Make your link stand out - make sure that your link stands out from the rest of the content on your page. Change the colour, the style and formatting to let readers know it's there. Search engines see a lot of value in a link that is repeatedly clicked on.
Create a suitable anchor text - this is the text used to create a link. So, "Click here" is quite vague and doesn't indicate what the link content is about to search engines. A good anchor text fits naturally with the flow of the writing.
A high number of follow links - unless there is a good reason to not do so, follow links are better than nofollow. They help search engines decide if the content is relevant and informative. Aiming for a higher number of follow links vs no-follow is better for SEO.
Link to relevant sites - A high number of reputable backlinks is only good if they come from trusted sources – not all links are equal. Linking back to sites that have nothing to do with the products and services you provide can be seen as random and spammy, and too many of these links can hurt your SEO efforts. Link building is reserved for sites with similar topics.
Aim for editorial links - unlike paid or coerced links, editorial links are when an external website voluntarily links back to yours. Someone has made the decision to link to your content because they deem it valuable and relevant. Obtaining high-quality editorial links is the hardest yet best tactic to increase your ranking.
Quick fixes to help your link building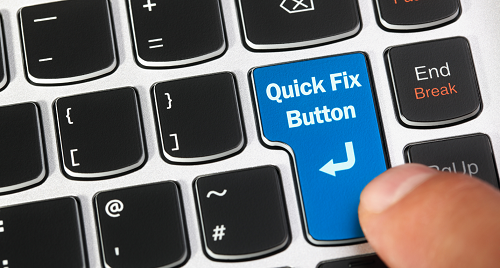 Although organic external link building can be challenging and time-consuming, there are quick ways you can help boost your strategy. These best practices should be part of any SEO link-building strategy and luckily, they don't require too much time or energy on your part.
Broken link audits - Tools such as SEMRush backlink audit checker can identify and monitor any internal and external broken links from and to your site. Rectifying these errors is a quick way to increase and restore your link-building efforts.
Contact suppliers and partner - If you have suppliers or partners, check out their website to see if there are opportunities to obtain backlinks. Although Google Webmaster frowns upon exchanging links (I'll link to your site, if you link to mine), there is no harm in having an agreement with brands you work closely with. This "violation" seems to mainly target those who make a habit of exchanging links with anyone regardless of topic relevancy.
Social platforms - Do you use Quora or Reddit? Then you have a fantastic opportunity to promote your brand. Although these sites use the nofollow approach, the exposure alone can drive traffic to your site and increase your exposure.
Check your online images - Do a reverse Google image search and see if anyone is using your images for their websites. Whether it be a meme, an infographic, or a photo, you can request that the user give you credit for the image through a link.
Links are like veins; whereas veins keep the blood circulating throughout the body, links allow little spider bots to crawl throughout the entire web ecosystem to keep it running. This is why using the best SEO link-building practices is so important in increasing your visibility and authority online. Although tricky to implement at first, it becomes easier with time, and the benefits of having a good link-building strategy are one of the most crucial parts of good SEO.
Also Read: Why Backlinks Matter: Do It Right So Google Doesn't Penalize Your Site