When it comes to content creation, marketers cannot afford to skimp on the type of material we publish for our audience to lead them down the marketing funnel. Creating a good content strategy is a long-term plan, but there is no need to reinvent the wheel each time - sometimes, your most valuable asset is the content you already have lying around somewhere. Below are three quick win tips to help you gain a competitive advantage with your content strategy. Let's face it, as marketers, we can easily use these quick little wins once in a while, and when implemented correctly, these little wins will help you in your long-term strategy.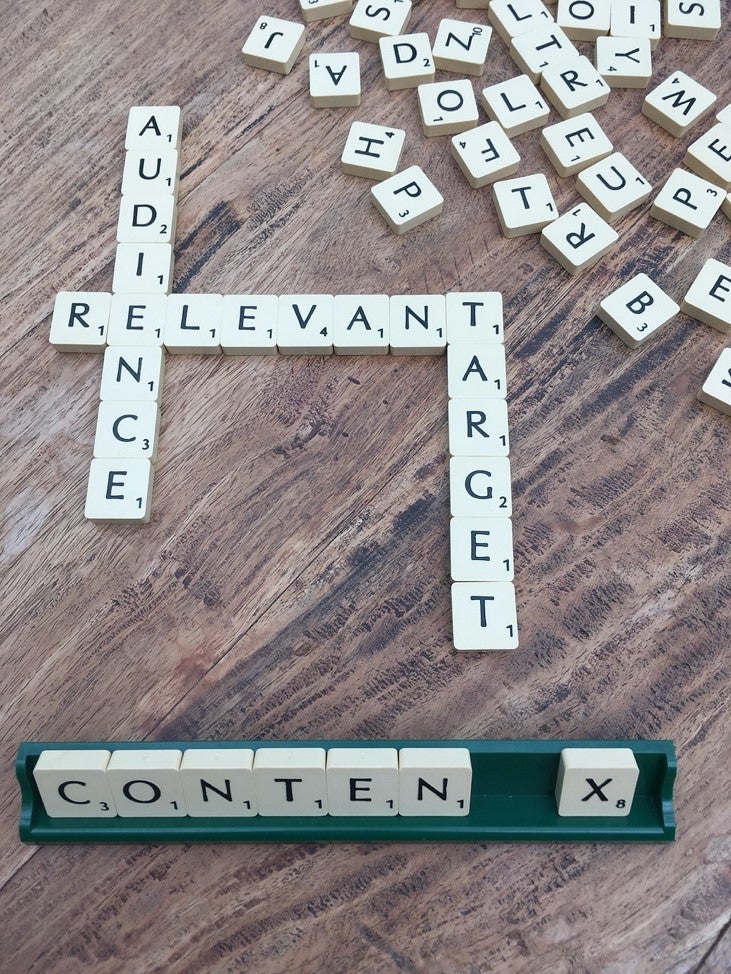 Update Your Most Valuable Content
Content is susceptible to becoming obsolete quickly in our ever-changing, fast-paced environment, and even the best-written piece needs updating to remain fresh, relevant, and ranking on page one of Google. Updating old content to stay current is a lot less complicated and time-consuming than researching new material to create fresh from scratch.
A simple Google Analytics search will show you which content fared well and see if it can be modernized (remove any reference to Hotmail or Myspace from the original piece!) and optimized for search engines. SEO is crucial to any content marketing strategy and doing a thorough keyword analysis beforehand will help shape the direction your piece will take. Adding popular primary and secondary keywords to your content will help elevate you in Google SERP and outrank your competitor.
However, I should note that not all content qualifies for the resurrection from the graveyard of forgotten content, and this all depends on the topics covered and how relevant they are nowadays. Seasonal topics ("how to make Easter eggs") or topics that fall under current trends ("who won the presidential election" or "Olympic 2012: Country with the most gold medals") all have a shelf life and cannot be brought back to life once the general interest has passed.
Making long term relevant content a solid part of your content marketing strategy is both a short and long term investment. Quality content never goes bad and utilizing what you already have at your disposal gives you a competitive advantage due to the freshness of the information and the boost in Google ranking.
Repackage the Content You Already Have
The internet is no longer a digital version of a newspaper, and people are not necessarily looking for reading material. Google ranking for images and videos is now just as important and reflects the diversity of how we consume daily content.
By presenting new and old content through various mediums, you can attract a new audience by catering to their preferred content consumption style. Some people prefer reading black on white text, others prefer visual infographics, and then some feel they absorb more by watching something through video or listening to it via podcast. Testimonials from clients are often one of the best ways to incorporate video content, whereas top tips articles can easily be repurposed as a detailed visual infographic. Blogs and technical guides are also good prospects to upload using different platforms.
Repurposing content through different mediums helps bring brand awareness to a new audience and increase your chances of ranking on Google's 1st page by means other than just through your site URL. Whereas your article on "how to create a winning e-commerce marketing strategy" might not rank first in written format, if you repackage it as a YouTube video, you might be able to rank 1st under the video tab in Google SERP.
Incorporating different mediums is also handy when it comes to social sharing - infographics make great Instagram and Pinterest shares, whereas videos are quite popular with the Facebook crowd. What all this means is that you cannot afford to ignore publishing content throughout different channels. Make sure you've identified where your audience hangs out and then use this opportunity to target the channels that your competitors might have ignored to position yourself as having the answer to their problems strategically.
Blog Frequently
As mentioned above, blogging is only one of many forms of presenting content, but it goes without saying that it is a great way to attract traffic to your website, and although those visiting a blog might not yet be ready to open their wallet, blogging useful quality content is definitely one way to get on their radar for when they are ready to convert.
Blogging has become a form of online journaling where people browse to find the latest updates and information on their domain topics. The main way for marketers to figure out what topics to cover is by finding out the latest industry trends and what people in that field discuss on social media. Sites like online forums, Quora, and Reddit are goldmines for finding out what's trending in the industry, and it's time to start using these resources to your advantage.
When you've identified what questions, frustrations, and issues your audience is facing, you take this opportunity to consistently bring educational value by addressing their concerns regularly and, therefore, establishing trust and becoming an authority in your field.
Unfortunately, companies with good intentions to blog consistently often fail to keep the momentum of churning regular content. The more you blog, the more you post on social media, and the more shares you obtain. Readers will eventually anticipate your weekly-bi-weekly posts, which is the first step in attracting loyal visitors to your website.
Conclusion
These "quick wins" are great because they can be implemented quickly and produce good ROI. But the key to success involves a good, solid strategy. To be effective, you need to figure out the flow of where you want to go and what you want to achieve with your content marketing strategy. Quick wins are about generating maximum impact in a short amount of time, but to gain a competitive advantage, you need to look ahead and make sure that while you're working on your quick wins, someone else is working on your long-term vision.
Follow us on Twitter Follow us on LinkedIn Follow us on YouTube