Back in the early days of the internet, blogs were mainly a hobby of computer enthusiasts who were still discovering the wonders of the world wide web. Fast forward to 2021, and blogging is so popular that it has become a verb, and everyone is the author of their own online diary. Individuals create blogs for various reasons, but businesses, both big and small, can carefully carve out their online presence and increase brand awareness through an excellent solid blogging strategy. Despite the high competition, blogging should still be part of every company's global marketing strategy.
Let's explore how blogging can help increase your online brand visibility, and then we will take a look at ways to make your blog web-friendly to keep your audience coming back for more.
Blogging is important because it:
Enhances your reputation and builds credibility
Blogging is the best way to show your audience your expertise in your field. Unlike web pages that promote services and products, your blog should showcase your knowledge on a wide variety of topics in your niche.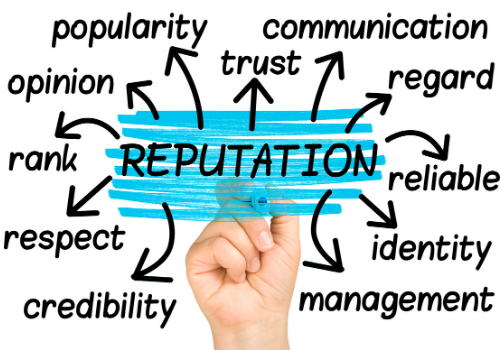 When your audience has questions or is looking for the latest news in the industry, you want them to know that you will have the latest updates and that your brand is reliable and accurate when sharing information.
If you stay up to date on industry trends, you'll be able to provide your audience with all the latest updates before anyone else. This will make you their go-to reference when in need. Building trust between your brand and your audience is crucial, especially in today's market where competition is fierce.
Helps with SEO
Writing blogs and incorporating a few SEO tactics is an excellent way to get your website ranking in search engines; however, it takes time, which can, unfortunately, discourage companies from creating a blogging strategy.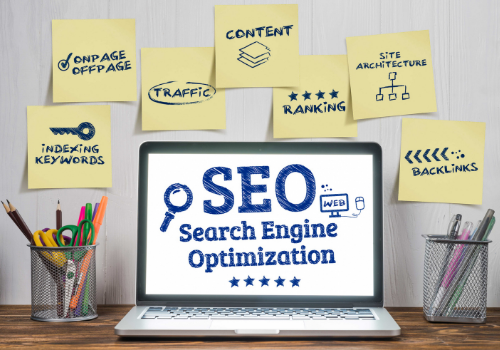 Buying paid ads is a quick way to gain visibility but having your site rank organically is better in the long term and is a better ROI.
Doing a thorough keyword analysis before you start writing can help you and your team create content that will get your site up in the rankings by employing relevant search terms that your audience uses while doing online searches.
The higher you appear on the search engine results page, the more clicks you get. If your site brings in traffic, search engines will see you as trustworthy, which means you'll eventually rank for other topics and keywords in your field. Let's not forget that organic ranking is one of the best ways to drive traffic back to your site in the long run.
If you produce quality content, your site will be seen as authoritative, and your brand will be seen as credible in your field. Search engines value authoritative sites that they believe will deliver valuable and informative content to keep users coming back. Organic ranking is a long-term investment that no brand should ignore.
Improves social media presence
Your audience is on social media, no question about it, so you want to increase your brand visibility through a consistent posting schedule to stay on their radar. What makes social media so powerful is its interactive component where your audience gets to comment and share your content which creates a sense of community and trustworthiness.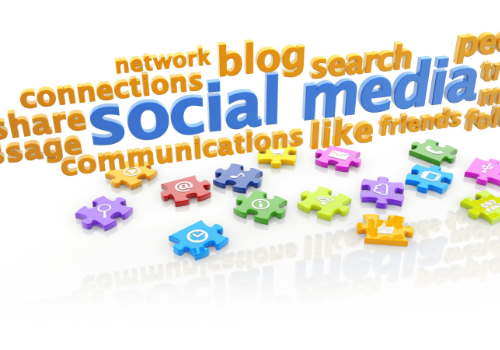 Some companies make the mistake of using social media to promote themselves at every cost. While your audience might be delighted at your company's success, too much bragging will drive them away to another brand that addresses their needs and concerns. This is where your blog content becomes the star by attracting readers and promoting social engagement.
Make sure your blog offers a varied mix of content that speaks to your audience, whether that be weekly tips and tricks, in-depth analysis of a particular product feature, a success story from one of your customers, or a build-up to an upcoming event. The idea is to mix and match your content and bring value and fresh ideas to your audience.
Do not underestimate the amount of traffic that your website can generate through social media links alone.
Five points to keep in mind when writing your blog:
Now that you know more about the importance of a blog on a website, let's just go through a few reminders about how you should set up your blogging strategy to delight your audience for maximum impact and not overwhelm them.
Keep it simple and concise
Reading content online is different from reading a paperback book. People will skim your headline, your intro, and all the way to your conclusion. Don't overwhelm them with blocks of text. Keep your paragraphs to only a few lines each and use headings liberally.
Be consistent
Be consistent in your publishing schedule. This will keep your readers coming back, anticipating your next post. Not all companies have the resources to post daily, and that is OK. Quality triumphs quantity, but new content needs to be produced regularly to keep momentum. Do not leave your blog stagnant.
Engage with your audience
Any company that values its customers will never ignore a message or phone call - that would just be bad business practice. The same applies to any comments allowed on your site. Always make sure to respond and interact with those who take the time to read and leave a comment. Personalize the experience through a two-way conversation.
Have a long term strategy
Bloggers often fear running out of ideas, although highly unlikely, but creating a blogging strategy that aligns with your marketing objectives is an excellent way to quash those fears. If, for example, you're releasing a product upgrade, write material on its features and benefits and get your audience excited about it long before its release by publishing regular content surrounding this launch.
Make it easy to subscribe.
Don't make it hard on your readers to subscribe to your blog. Don't add captcha or ask math questions or send out confirmation emails - nothing that will make them click the back button. Encourage them to provide you with their details and then deliver great content right into their inbox!
Respect your audience and create a strong, open community with them.
The importance of blogging for business cannot be underestimated in today's digital world. The marketing world is evolving, and new tools are being developed to improve the customer experience, but that does not diminish the value of blogging to promote your brand. Whatever your objectives are or what your clients' needs may be, you will be able to support these initiatives through consistent blogging to expand your brand and grow your audience one day at a time. Content is king, and your blog is your kingdom.