How long do you think the average attention span is? Eight seconds - down from 12 seconds back in 2000. That's it. We live in a bustling world where everyone has FOMO (fear of missing out). Our phones are constantly pinging and vibrating with text alerts and social media notifications - no wonder our attention is so short. So, what does this mean for your marketing? It means you need to fill it with delicious snackable bites of entertaining content!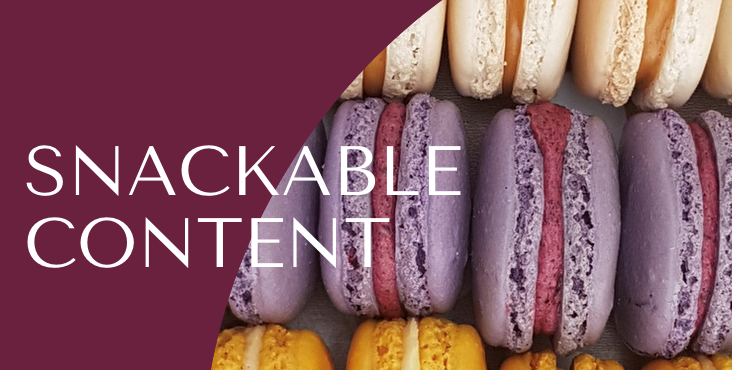 What is snackable content?
Snackable content is exactly like it sounds - small bite-sized content that can be consumed in a short amount of time and leave the reader feeling satisfied and ready for more! Snackable content is short, straightforward, and perfect for sharing and liking on social media. Snackable content may not be as informative as blog posts, nor does it necessarily go into as much depth as articles or webinars. Still, it brings great business value by raising brand awareness, attracting web traffic, and increasing conversion. It's fun, it's short, and it's on the go!
Think about your audience and how they go about their day. They may be riding in a taxi, waiting in line at the coffee shop, scrolling through smartphones during lunch, and lying in bed with their phones ready to unwind after a long day. Any moment of inactivity is often followed by a reach for the mobile and a pang of hunger for online snackable content. Social media is frequently accessed through mobile devices; with that in mind, here are four types of popular snackable content you can incorporate in your marketing to provide your audience with fun-filled snacks throughout their day.
Clever Quotes
Who doesn't love quotes? Whether they are inspiring, sarcastic, or humorous, each evokes a response in the reader, making it the perfect type of short-form content to share with your audience. Some quotes are profound and challenge the reader to think, which is often a great way for people to interact with social media content.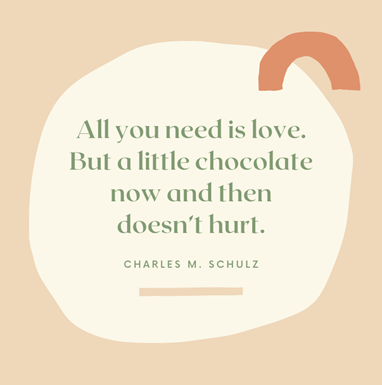 LinkedIn and Facebook are full of motivating quotes by business legends such as Warren Buffet, Bill Gates or Gary Vaynerchuk. The discussions that arise from people reading these powerful quotes are lively and show different perspectives. But you don't need to be Jeff Bezos to write a good quote - anything that presents new outlooks, inspires others, or shares insights is gold when it comes to social sharing.
Informative Infographics
Infographics are great visuals and extremely versatile in breaking down written content or complicated subjects for the reader, which makes them snackable and informative. The trick is to condense the information so that you have the right balance of visuals and information. Too much condensing and your content won't be fully understood, not enough, and the content won't be bite-sized.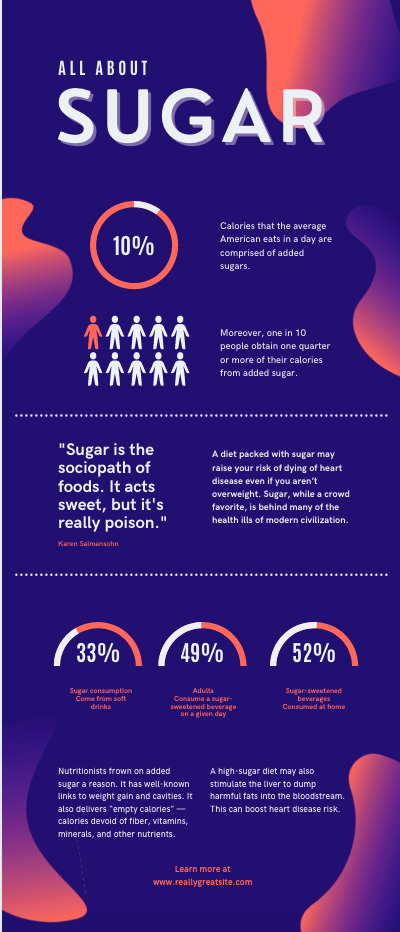 Infographics need to have a mission and answer questions or provide statistics. Finding the right balance between written content and visual presentation can make all the difference in how many people will like and share.
Memorable Memes
Memes can be a double-edged sword; depending on the type of humor being used, they can be seen as incredibly funny for one person but highly offensive to the next. Memes are meant to be humorous and entertaining and are widely shared on social media platforms. They take less than two seconds to read, and the better the meme, the more readers want to share with their connections.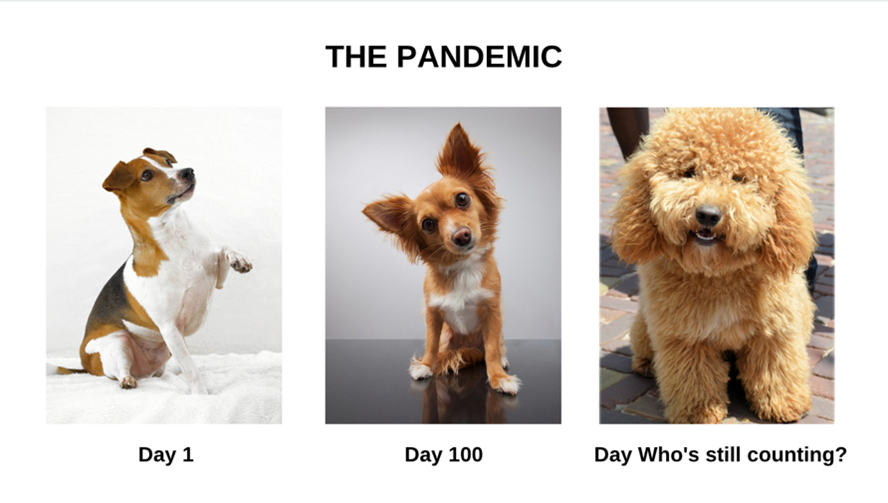 Memes can be challenging as they require the creator to be clever and witty, but they can go viral and drive traffic back to your brand when done correctly. However, too much of a good thing is dangerous, and turning out an incredibly high number of memes can have the opposite effect and make people lose interest.
Sweet and short videos
Our media consumption habits have changed within the last decade, and video content has claimed the top spot -think of the popularity of YouTube and TikTok. Although images are great snackables, sometimes content makes sense, especially when we're dealing with recipes or DIY tutorials. The exact same content could easily be turned into a 700-word blog - but is that really snackable content?
Short videos (under five minutes) are great ways to present new ideas, such as tutorials or commentaries on topics related to your field. During the early days of the Covid-19 pandemic, YouTube was full of crafty people creating short videos on how to create homemade masks to keep us safe and entertained during quarantine. These could have easily been created as blog posts and infographics, but because sewing is not necessarily a skill that many people have nowadays, creating a video simplified the process for the viewer.
Videos also give companies a voice, literally. Some people are born to entertain, and their spokesperson can make all the difference. Back in the late 2000s Vince Offer (the ShamWow and Slap Chop guy) became a sensation for his abrasive, witty and upbeat way of pitching infomercial products. Offer's unique way of selling made the commercials go viral, proving that even an everyday mundane product can be exciting if you have the right person selling it.
Snackable content is all about entertaining and being seen. It helps marketers repurpose old content to reach a wider audience. Whereas your blog post most likely won't be read by someone scrolling through their phone while waiting for the elevator, that same content condensed as an infographic will. You can use your snackable content in your newsletters by sprinkling a few pieces here in there, and you can naturally share it on social media. It keeps your existing content fresh and is an excellent addition to your overall marketing strategy.